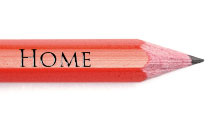 The Guardian recently published a list of
One Thousand Books You Must Read
. It's an interesting selection, which any reader is bound to find unsatisfactory in some way (my personal bugbear is the absence of
Watchmen
...) The purpose of this section of the site is to build up an archive of reviews of the Guardian's list, each written by someone who has read and enjoyed the book in question.
If you'd like to write a review of something on the list, please let me know. Some books are already reserved for specific reviewers, but the majority are still looking for a champion!
Books are ordered by title, with articles (a, an, the) omitted.
Jump to titles beginning with...
A
•
B
•
C
•
D
•
E
•
F
•
G
•
H
•
I
•
J
•
K
•
L
•
M
•
N
•
O
•
P
•
Q
•
R
•
S
•
T
•
U
•
V
•
W
• X•
Y
•
Z
#